×
WE HAVE MOVED!
Our new location is 3295 Quality Way in Windsor. We are one street north of E.C. Row Expressway, accessed from the Jefferson Blvd. or Lauzon Parkway North exit.
WE ARE NOW ACCEPTING NEW CLIENTS!
Please book online by selecting the "Book Online Now" button to the right.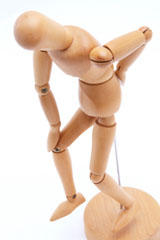 Welcome!
Feeling stiff? Relax... You may be covered!
Did you know that many group benefit plans and insurance companies cover registered massage therapy treatment?
We offer professional therapeutic and relaxation massage with treatments for general pain, work and sports injuries, motor vehicle accidents, pregnancy, and physical disabilities. All our therapists are also fully equipped to treat patients with claims through auto insurance or WSIB!
Latest News & Updates!
Check out our News & Articles Section for the latest in massage & health care news.
Watch our new video featuring our therapists!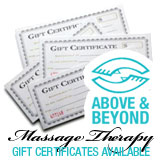 Give the Gift of Massage!
Massage Therapy makes a wonderful gift for pretty much any occasion—birthdays, holidays or as the gift for your one friend who has everything.
Now, you can purchase gift certificates either in the clinic or secure online payment via PayPal.